KerouacFest '09   Friday August 21st
@ The Grand Midway Hotel in Windber, PA
First Video for Performance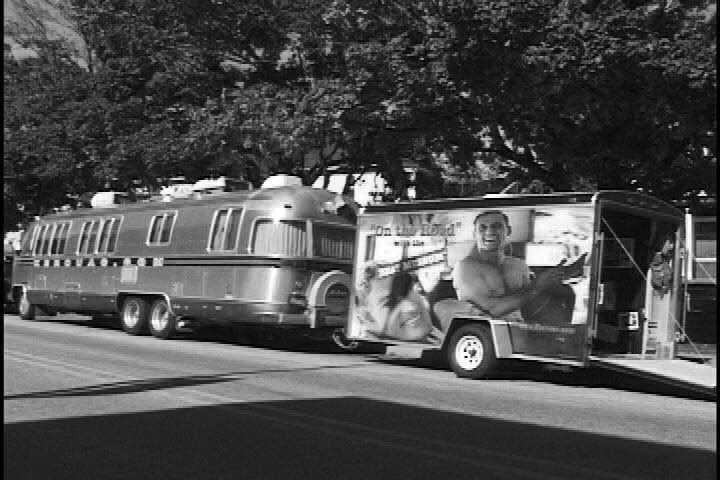 The TypewriterGirls return to their roots at the Grand Midway Hotel in Windber, PA. This week long retreat/conference/festival is an event described by its founder, Blair Murphy, as "for artists by artists" is always eclectic and passionate.
We'll be performing on Friday night a mishmash of our favorite sketches, performance poems, whiskey games, and interactive improv comedy,as well as two sets of some classic beat haiku with professional bassist, J. Tracy Mortimore (find bio below)–nestled between our favorite burlesque girls, The Bridge City Bombshells, and a performance of Edward Albee's "Zoo Story"
E-mail Grand Midway Owner (Empyre@earthlink.net), Blair Murphy, for admission information or check out kerouacfest.com
J. Tracy Mortimore
Tracy Mortimore enjoys a diverse career performing extensively on modern and historical double basses and violone. A native of Toronto, he was a long standing member of L'ensemble Denis Sching and co-founder of  the flute and double bass duo Diaphony. He also appeared with New Music Concerts, Fifth Species, and Continuum. As an Early Music specialist Mr. Mortimore has worked with Santa Fe Pro Musica, Washington Bach Consort, Musica Pro Rara, Rebel, Tafelmusik, Opera Atelier, Toronto Consort, Wolftrap Opera, Chatham Baroque, Folger Consort and Aradia Ensemble with whom he has made over 40 recordings.
Since moving to Pittsburgh in 2000, he has devoted an ever increasing amount of energy to contemporary classical and jazz movements as an improviser and composer, performing regularily with the jazz trio The Deciders, freestyle sextet Dust and Feathers, and  Syrinx Ensemble, a unique quartet project focused upon direct interaction with the avian world.
Mr. Mortimore has performed in New Zealand, Singapore, Switzerland, England, Japan, Italy and across the United States and Canada.
—————————————————————————————————